"WITH THE RIGHT ACCESSORIES, YOUR JOURNEY BECOMES THE DESTINATION."
The practical accessories for your spring and summer.
Enough of city life. Get out and experience adventure. It doesn't matter where the road takes you, because with Original BMW Accessories and BMW Services our journey will be pleasant and safe. What are you waiting for? Drive where your heart takes you.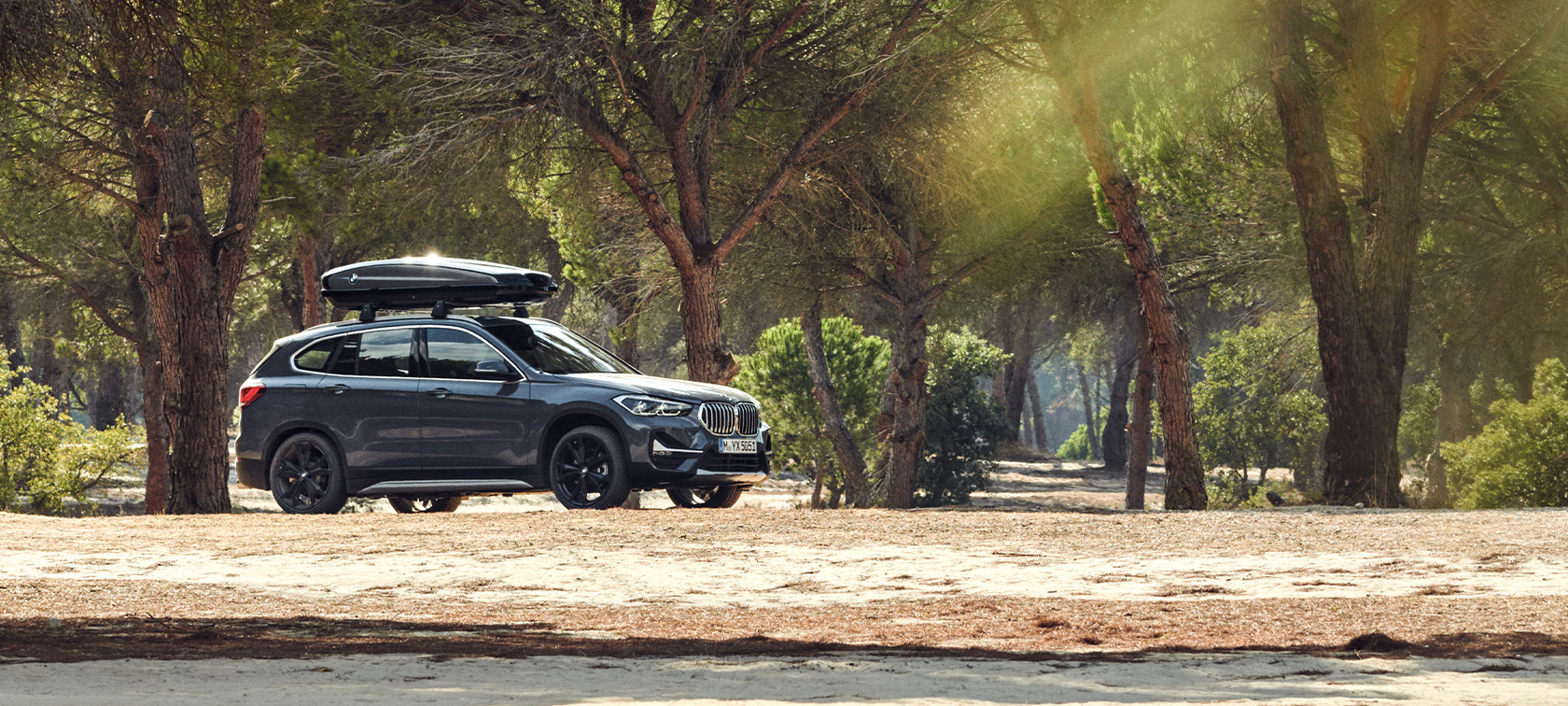 Exterior accessories
Interior accessories
BMW Luggage Compartment Mat.
The perfectly-fitted BMW Luggage Compartment Mat protects the luggage compartment effectively against dirt and moisture. The raised border on all sides and the exceptional quality of the robust and anti-slip material provide optimum protection. In black, and with an elegant design, the fitted mat perfectly blends into the interior of the luggage compartment. An X1 insert, also in black, adds an additional highlight.
BMW Rear Bike Rack Pro 2.0.
The BMW Rear Bicycle Rack Pro 2.0 is lightweight yet sturdy and can carry up to 60 kg. Outstandingly easy to handle, it can transport two bicycles or e-bikes (can be extended to accommodate three bicycles). Its tilt function allows easy access to the luggage compartment at any time.
BMW Universal Holder for Tablets with BMW Safety Case for Travel & Comfort System.
The universal holder is adjustable in terms of size and is attached to the separately available basic carrier or to the optional equipment "Travel & Comfort". It provides a secure hold for a wide range of Apple or Samsung tablets with BMW Safety Case from 7" to 11". It can be rotated by 360° and locked in any desired inclination.
BMW Floor Mats All-Weather Front.
The perfectly fitted, durable all-weather floor mats with a raised border and elegant design protect the front footwell against moisture and dirt. BMW Floor Mats All-Weather Front are black and feature a stainless steel inlay.
BMW Coolbag.
The elegant BMW Cooling Bag in black is connected to the 12 volt on-board socket and has a storage capacity of 13 litres. The integrated cooling aggregate cools the inside of the bag. The BMW Coolbag can be fastened to the vehicle seat using the safety belt and thus, provides comprehensive protection from tipping over or slipping.
BMW Advanced Car Eye.
The BMW Advanced Car Eye is a highly sensitive full-HD camera that captures events in front of and behind the car, even when it is parked. In the event of disturbances and extraordinary movement outside the vehicle, the BMW Advanced Car Eye automatically records the situation in order to document possible accidents or (attempted) break-ins.
CARE KIT, SUMMER EDITION.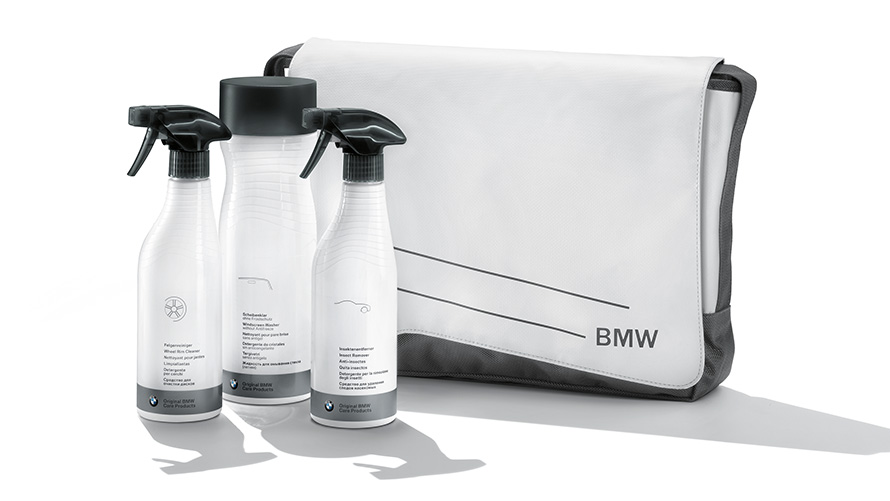 The products contained in the Care Kit are specially selected to meet summer cleaning needs. The attractive and versatile bag is made of tarpaulin, a fabric that is particularly easy to clean. The simple but dynamic style of the bag emphasises the high quality of the Care Kit and the Original BMW Care Products it contains. The design of the bag also makes it ideal for use as a laptop bag. The set contains: 1 x Wheel Rim Cleaner (500 ml), 1 x Insect Remover (500 ml), 1 x Windscreen Washer Concentrate (1,000 ml).

BMW SERVICE INCLUSIVE.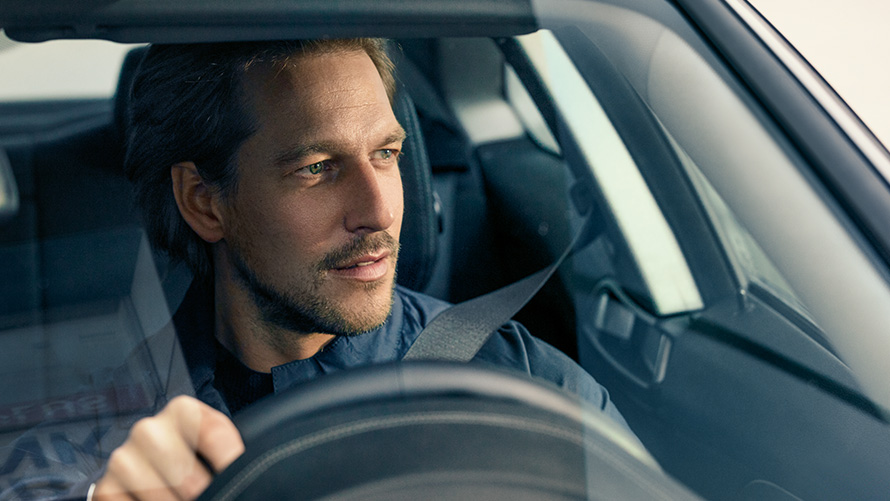 Just let go and concentrate on what really matters – enjoying the drive. With BMW Service Inclusive, you can do just that. With a single one-off payment you get all included services and maintenance tasks for a period of your choice.
Your benefits:
• Save money compared with buying individual services.
• Full cost control and transparency.
• Different packages for different needs and for new and used cars.
• Service specialists with BMW expertise and genuine BMW parts.
• Automatically transferred to new owners, increasing resale value.
• Valid at participating BMW Service Partners worldwide.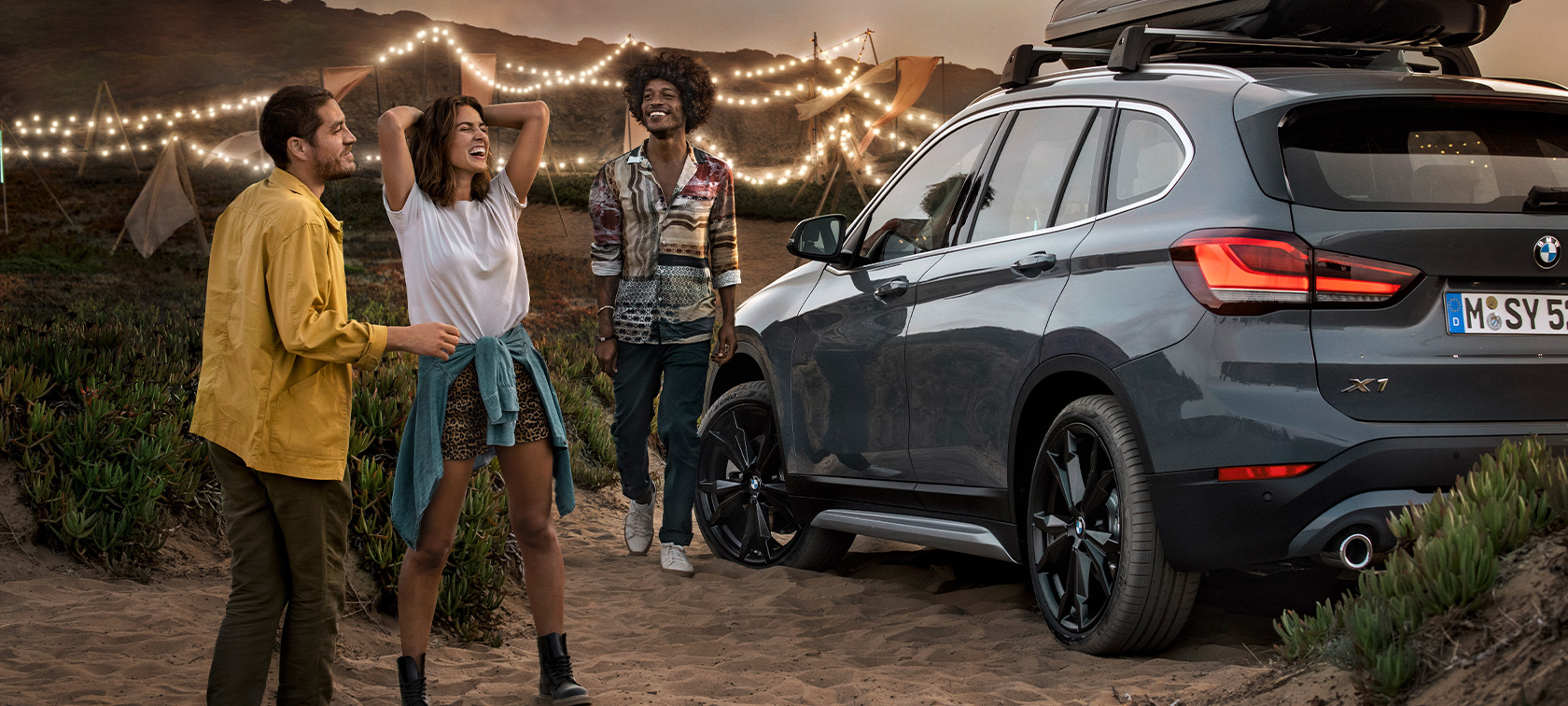 "I WANT FREEDOM WITHOUT LIMITATIONS."
The practical accessories for your spring and summer.
ORIGINAL BMW SUMMER COMPLETE WHEEL SETS.
BMW WHEELS-/TYRE SERVICE.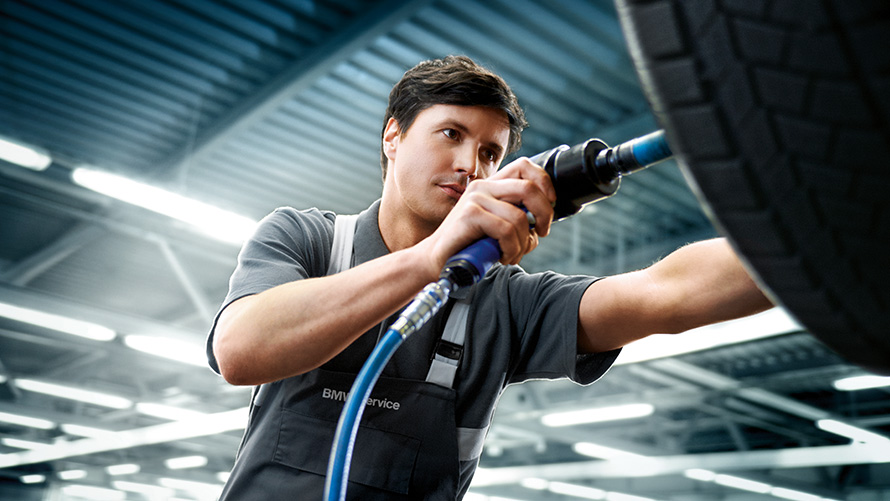 Not only do we change your winter and summer tyres, you also benefit from tread depth and brake checks. We offer wheel and tyre changes (including balancing) and first-class value for money. We carry out the inspection and maintenance with the greatest care and total competence. And with our professional wheel storage (including washing and balancing), you avoid stress and save space.

"I DON'T NEED WORDS FOR A BOLD STATEMENT."
The highlights in exterior, interior and accessories.
It's time to show the street your true nature: turn on the boost mode and equip your BMW with M Performance Parts for an extra dose of sportiness, style and uniqueness.

Read more