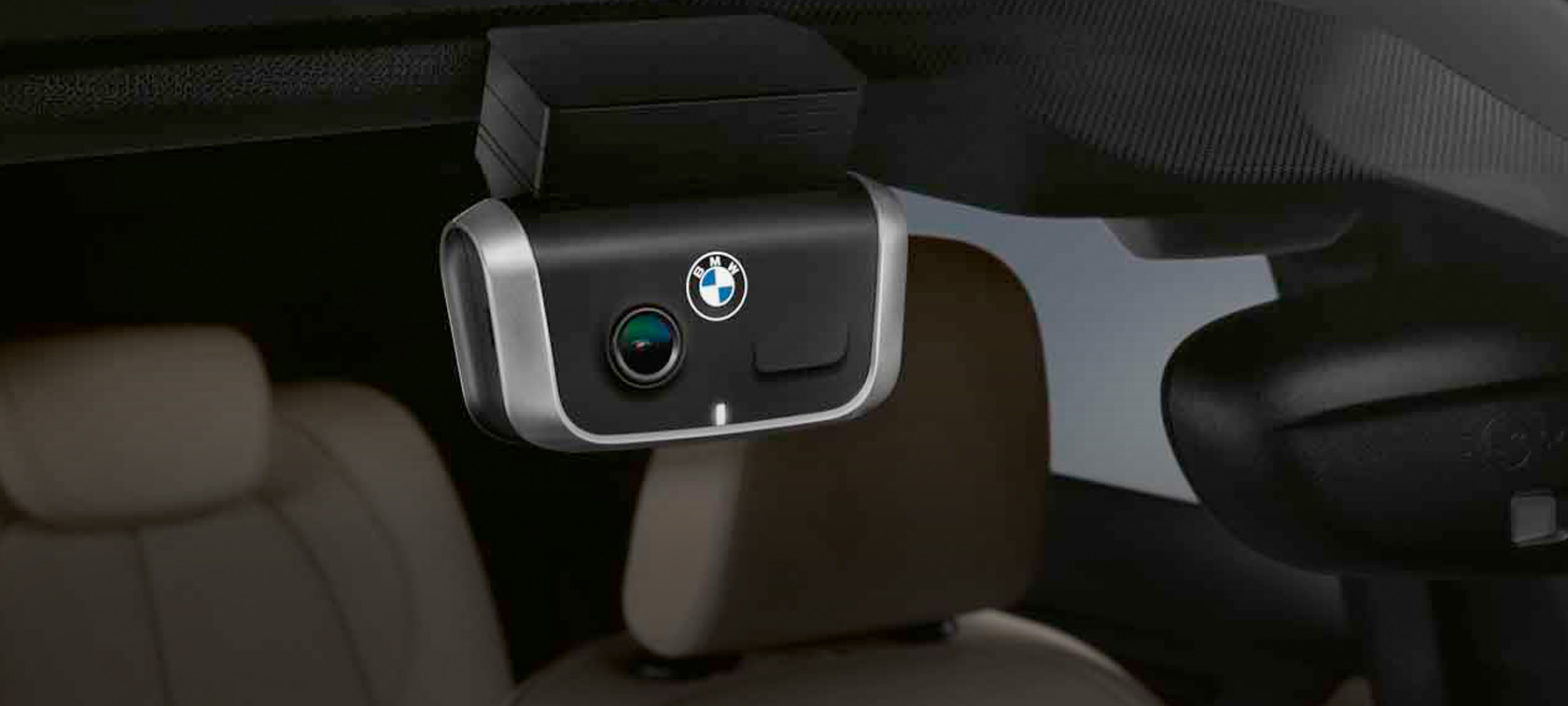 BMW ADVANCED CAMERA CAR EYE 2.0 FRT & RR.
BMW ADVANCED CAR EYE 2.0.

With its front & rear cameras, the BMW Advanced Car Eye 2.0 captures unequivocal full HD videos of driving situations and incidents in order to document possible accidents or break-ins.

Keep a close eye on critical situations.
The full-HD wide angle camera automatically records critical situations that may be relevant for evidence purposes. The detailed video is also saved automatically, enabling the BMW Advanced Car Eye 2.0 to act as a reliable eyewitness.

Up to 24 Hours recording in Parking Mode.
A video is automatically recorded when the car has been parked and vibrations or relevant movements or impacts are detected in the video image. This means that the car is being monitored even when the driver is not around.

Light Sensitive Sensor.
Ensures excellent recording quality both during the day and at night.

Proximity Sensor & G Sensor.
The BMW Advanced Car Eye 2.0 uses proximity
sensor (radar technology) and a vibration sensor (G sensor) for early detection of possible accidents and theft outside of the car.

Smart System.
The smart system evaluates ambient movements so that it distinguishes everyday movements from unusual ones and only starts video recording if an action has been classed as relevant.

Attractive design: High quality workmanship and select materials underlined the premium quality and blend perfectly into the interior of the car.

Compatibility.
The BMW Advanced Car Eye 2.0 can be used universally in almost all BMW models.

A free SD card is supplied.
The recorded videos are saved to a special SD card (32 GB) in various folders making searching for events very simple.

What is in the box?
1 x ACE 2.0 front camera
1 x ACE 2.0 rear window camera
1 x retrofit wiring harness
1 x 32 GB micro SD card Class 10, MLC
1 x User manual and annex to the declaration of conformity
2 x Anti-blistering foil
20 x Cable ties
1 x 5-pin insulation displacement terminal
2 x 2-pin insulated displacement terminal
1 x USB adapter for micro SD card

Price Rs 28,945 (includes SD Card (32 GB), VAT and Installation fee).

Until stock last.

For more info, give us a call on the 207 2412 or on the 207 2427.
Read more
BMW ADVANCED CAMERA CAR EYE 2.0 FRT & RR.
Price Rs 28,945 (All included).